The Bataan Legacy Historical Society invited me out to the University of San Francisco to its fourth conference on World War II in the Philippines, Resistance, Retaliation, Reconciliation & Rescission, to share The Faces to Remember Project.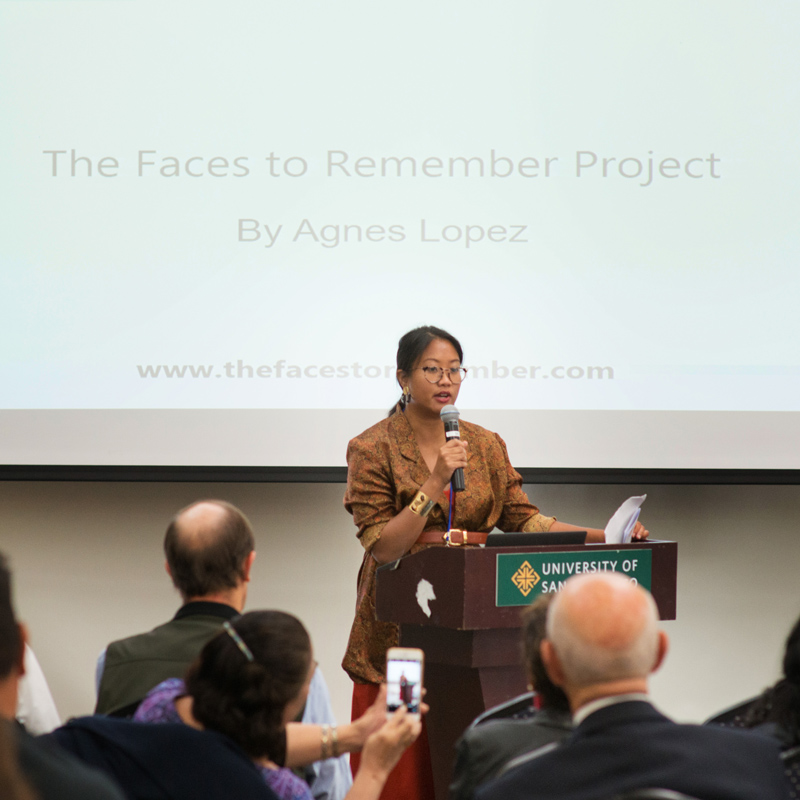 The conference featured a number of excellent panels, including ones about the implementation of the WWII in the Philippines lesson plans for Grade 11 in California, military and civilian resistance, war crimes and reconciliation. I also heard a series of deeply moving personal stories from descendants of war heroes, Medal of Freedom recipients, and survivors.
James Scott, author of Rampage: MacArthur, Yamashita & the Battle of Manila shared a horrific account of the battle and the Manila Massacre, which saw over 100,000 Filipino civilians -- men, women, and children -- killed.
It was also great to see the Filipino-American students who attended and volunteered at the conference because this is an important part of their history as Americans, and one that has been largely absent from the history they -- and all of us for that matter -- were taught in school.
I also had the honor of traveling to nearby Daly City to photograph David Tejada, a 95 year old Bataan Death March survivor.
This project continues to inspire me and I will never forget the time I get to spend with these heroes.
Thank you so much to Cecilia Gaerlan, Connie Hall McHugh, Bob McHugh, Rachel Van Cleave, Shelby Thompson, the Bataan Legacy Historical Society, and everyone who made the conference such a deeply moving and educational experience.